Our Parklet presented at the GCDN Annual Convening in Lugano 2022
Our parklet has been presented by Luisa Bravo at the Global Cultural Districts Network (GCDN) Annual Convening in Lugano on 29 May - 1 June 2022, co-hosted by LAC Lugano Arte e Cultura.
The Global Cultural Districts Network (GCDN) is an international federation committed to improving the quality of urban life through the contribution of the arts, culture and creative industries. The membership network fosters cooperation and knowledge-sharing among those responsible for creative and cultural districts, and engages leaders in culture and in urban development through convenings, research and collaborations in order to inform global, local and sectoral agendas.
***
Breakout session: Redefining safey and accessibility for public space
31 May 2022, 12.00 - 13.00
Safety, accessibility and equity are important elements of how public spaces are designed, perceived, and programmed. While managers of great public spaces invest a great deal of resources, thought, and care into making people feel safe and welcome, history has unfortunately shown us that securing high profile sites and large-scale events from harm is challenging. This reality is further complicated as users of public spaces are often a broad constituency, including many historically underrepresented communities and cultures. The complexities involved with managing and operating safe public spaces requires cross-sector partners who are committed to promoting public safety while preserving human dignity.

Cultural districts have a natural, mission-driven advantage to employ artists, culture bearers and designers to shape the physical spaces, program offerings, and policies. This panel will look at principles for how inclusive public space organized around arts and culture can look and feel, will consider whose safety is prioritized in these spaces, and will offer some best practices and lessons learned.
Moderator:
Stephanie Fortunato, Director, Special Projects, Global Cultural Districts Network (GCDN), United States
Speakers:
Ilana Altman, Co-Executive Director, The Bentway Conservancy, Canada
Luisa Bravo, Founder and President, City Space Architecture, Italy
Elettra Bordonaro, Director, Light Follows Behaviour, United Kingdom
All images in this post: Photography by Digitalflow – image use courtesy of Global Cultural Districts Network (GCDN)
Other files: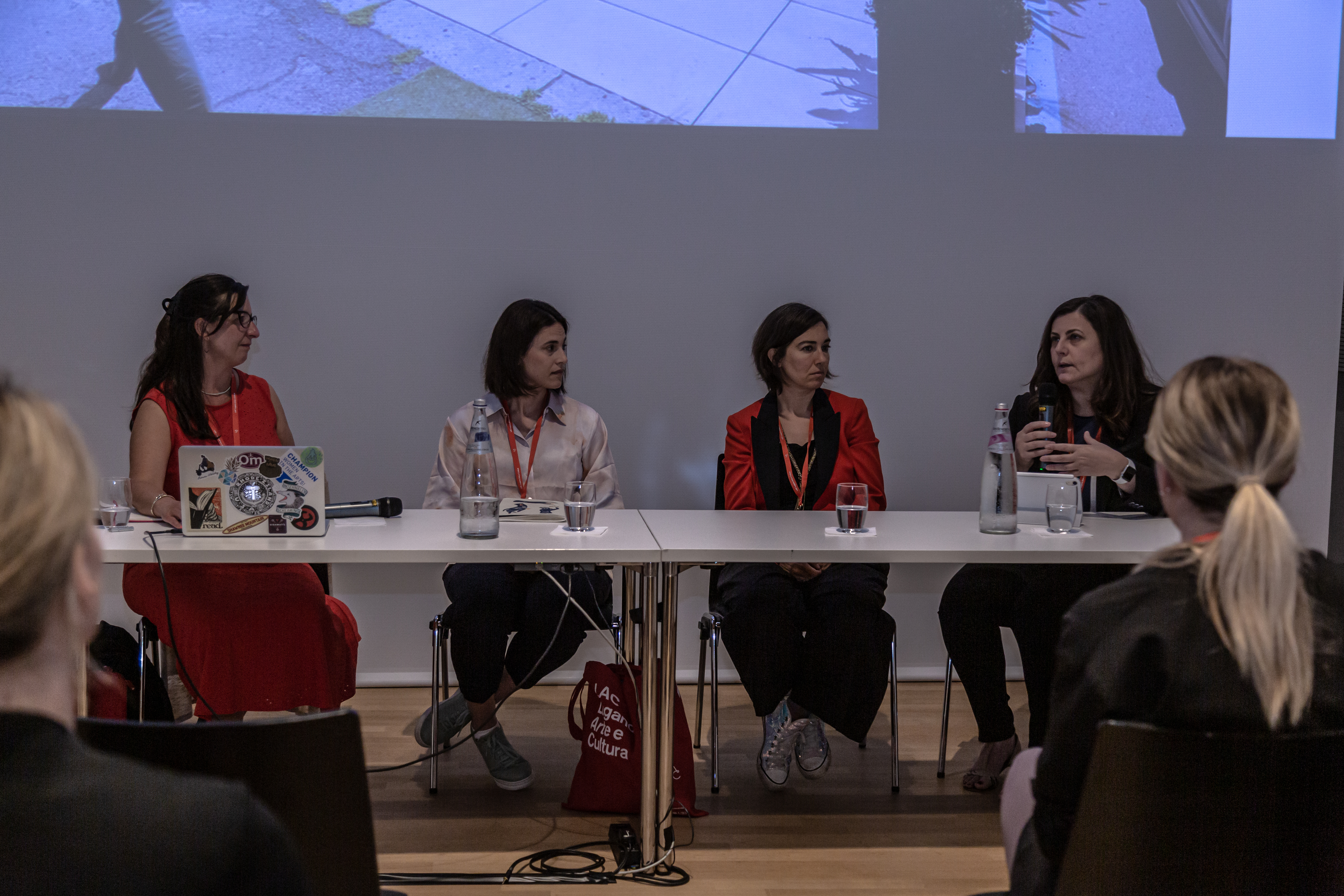 Links
About GCDN - Global Cultural Districts Network - https://gcdn.net/about-us/
Contact
Luisa Bravo / City Space Architecture
luisa.bravo@cityspacearchitecture.org