When
From 23 June 2020 to 18 December 2020
A short film competition "A Confined Urban Vision" was organised to explore and widen the meaning of places in the unprecedented situation of the Covid-19 pandemic. This is the first short film competition of A-Place, led by City Space Architecture.
The purpose of the competition is to rethink human existence and the ways we can live together again in the 'new normal' by presenting, documenting, deconstructing, expanding, speculating, challenging concepts related to:
- the lockdown period, applying a human perspective and describing how the perception in relation to public and private places has changed while rearranging daily routines and work activities in indoor domestic spaces;
- the recovery period, following the lockdown, in regard of physical distancing measures, with descriptions ranging from restriction of movements in public areas to new and slow restart of everyday lives, with references to the use of mobility (cars, bicycle, buses) and limitations for public life and new rules for gathering.
From June 23 to September 30, 2020, the short film competition "A Confined Urban Vision" (https://filmfreeway.com/AConfinedUrbanVision) received over 335 films from 59 countries worldwide. The diversity in the genre, from documentaries to animations, from sci-fi to comedy, including also experimental and dance performances of artists and reflections from students, has brought to a very assorted final selection of 42 shortlisted films. The appointed jury, with representatives of A-Place partners, selected the winner and assigned two honourable mentions. In addition, the shortlisted films were screened online for two weeks on City Space Architecture's website, in order to give proper visibility to the competition and to designate the Audience Award.
On December 18th, 2020 at 15:30 CET, City Space Architecture organised the winner announcement ceremony of the competition, which took place online for one hour. The attendees that participated to the event were about 50 including including the jurors, the shortlisted film-makers, and the guest artist and curator Colin Fournier, who was invited by CSA to present Open Cinema, an art installation by Colin Fournier & Marysia Lewandowska.
Audience Award. This prize passed through an open voting system that took place for two weeks from December 4th to December 17th and it involved over 630 voters from over 50 countries all over the world. Each voter had the chance to choose his/her favourite short film and give a motivation that brought to that choice. The three most voted films were Piano sequenza by Davide Calvaresi, Tales of the balcony (final chapter) by Kinetta and Year Zero: Restart by Domenico Agosto, although with 163 votes the winner of the Audience Award was Year Zero: Restart by Domenico Agosto, who will receive a certificate of excellence by CSA and A-Place.
Honourable mentions, awarded by the jury to: A Mask For Everyone / Masken für alle by Anna Faroqhi, Haim Peretz and Gone by Anika Salvesen, who will receive a certificate of excellence by City Space Architecture and A-Place.
Winner of the first prize of the competition, awarded by the jury to: Quarantine mood by Alessandro Marinelli, who will receive a prize in cash of 500 Euro.
Following the 42 shortlisted films of the competition:
1. Instant Dreamscapes in Isolation | Director Adele Mary Reed | Country United Kingdom
2. Lockdown/Stuck | Director Ana Falcon | Country Estonia
3. A Mask For Everyone | Honorable mention | Director Anna Faroqhi, Haim Peretz | Country Germany
4. The Watchmaker | Director Antonello Matarazzo | Poetry Franco Arminio | Country Italy
5. Shift | Director Chen Sing Yap | Country Canada
6. The Conquest | Director Christian Orellana | Country Chile
7. Year Zero: Restart | Audience Award | Director Domenico Agosto | Country Italy
8. Claustrophobia/Philia | Director Felipe Cardona | Country USA
9. Maria | Director Gabriel Schmidt | Country Brazil
10. The Classroom | Director Imanol Sánchez | Country Argentina
11. Fine 9 9 | Director Louisa Doyle | Design and Animation Nic Farr | Country United Kingdom
12. Death of a day | Director Sayan Mazumder | Country India
13. Tales of the balcony (final chapter) | Directors Kinetta, Ytyus Black, Melanie Garland, MITE, Alberto Coehlo, Angelo Roco, Isabel Domínguez García-Huidobro, Macarena Núñez, Chiara Mazzarella | Country Chile
14. The Quarantine | Director Benzarti Douraid | Country Tunisia
15. This Summer | Director Galina Chakarova | Country Bulgaria
16. Isolation. A Tale in a Pandemic World | Director João Micuanski | Country Brazil
17. The view from Copacabana | Director Maiara Líbano | Country Brazil
18. A Shared But Lonely Silence | Director Scott Johnson | Country United Kingdom
19. Walking after lockdown. Paris-Orléans 1h30 | Director Edna Peza-Ramirez | Country France
20. The Cure | Director Giorgia Cendamo | Country Italy
21. Claustrophobic Love | Director Jonathan Beckett | Country United Kingdom
22. Movements | Directors Arthur Carvalho, João Guilherme de Paula, Márcio Andrade | Country Brazil
23. The biggest big party | Director Vicky de Tomaso | Country Argentina
24. Vision | Director Rupam Sarkar | Country India
25. Tokyo Currents | Director Kota Nakamura | Country Japan
26. Quarantine Mood | Winner | Director Alessandro Marinelli | Country Italy
27. Piano Sequenza | Director Davide Calvaresi | Country Italy
28. Neighbooor | Director Paco León | Country Spain
29. Choreography Confined | Director Shea Donovan | Country United Kingdom
30. co-vid.mp4 | Director Gregor Petrikovic | Country United Kingdom
31. Shit Pie | Directors Hana Piščević, Nebojša Resanović | Country United Kingdom
32. You've been infected | Director Nirmal Thomas | Country India
33. Can it wait? | Director Adrian Casillas Alcala | Country Mexico
34. Falling Down | Directors Swann Chesnel, Yoann Chesnel | Country France
35. Wind Strolling | Directors Bruna Schelb Corrêa, Luis Bocchino | Country Brazil
36. Los días que pasan | Director Antonio Savinelli | Country Spain
37. Gone | Honorable mention | Director Anika Salvesen | Country Norway
38. Prosody. An Ode to the City | Director Taher Abdel-Ghani | Country Egypt
39. Self-Absorb | Director Bruno Godi | Country Brazil
40. What day is it?! | Director Marwan Alazab | Country Egypt
41. Lockdown | Director Daffa Amrullah | Country Indonesia
42. Little corner | Director Stella Ter-Hakobyan | Country Armenia
Media Productions (Photographs & Videos):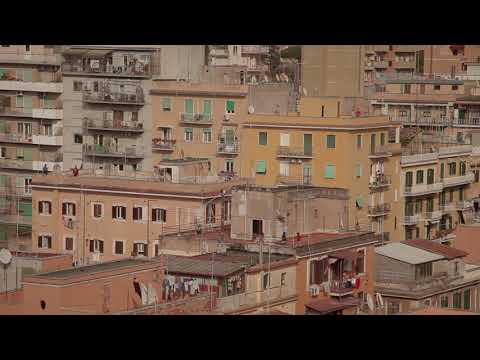 Quarantine Mood
"Quarantine mood" was the recipient of the first prize of the A-Place short film c
Other files:
Participants
Curator: Luisa Bravo, City Space Architecture
Assistant Curator: Giulia Gualtieri, City Space Architecture
Partners of A-Place
International filmmakers, artists and creative practitioners